Ok

...I am quite sure you think I have fallen off the face of the earth with this blog. Truthfully, I am still here and having lots of fun with my photography.Maybe I should just hire someone to update my blog so you all can see all the fun I have been having these past many months. So with Spring approaching - I will turn over a new "leaf" (ha ha) and get some posts up for you to see. Also...I am going to be offering some fun prizes over the next while to my fans on my

facebook

page - found here....

.

so become a fan if you haven't yet and we can have some great fun together.
Here's a little peak at a cute former Senior who is now on a mission for the

LDS

church. He sure is a handsome guy.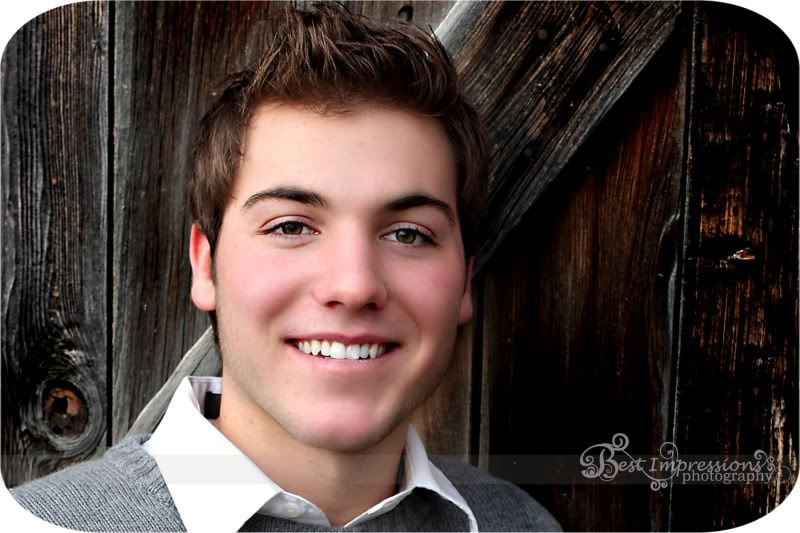 I am looking forward to many senior shoots I have coming up.
This is a busy and fun time of year. More posts to come....